I have been a terrible blogger since the long weekend this past weekend. I have been super swamped at my day job and really, all excuses aside, I apologize and will promise to do better next week, with getting posts scheduled and published in the mornings.
Yesterday I had a friend ask some advice on wedding programs ~ she was getting stressed out, and I offered my thoughts:
programs, while a nice addition, are not a necessity
programs oftentimes get overlooked or simply thrown out after the ceremony anyway
programs can be a waste of time AND money
But while I shared those thoughts, I also realize that they are a nice gesture for your guests to see what will be happening in your ceremony AND it gives the couple a vehicle to recognize the special people that made their wedding day possible.
So for today's DIY Wednesday post, I thought I would share some links to DIY Wedding Programs [inspiration & tutorials] to help couples keep programs simple and affordable and not kill a ton of their precious time.
Let's start with an origami fortune teller program. Um, I love this
The ever popular DIY Wedding Program Fan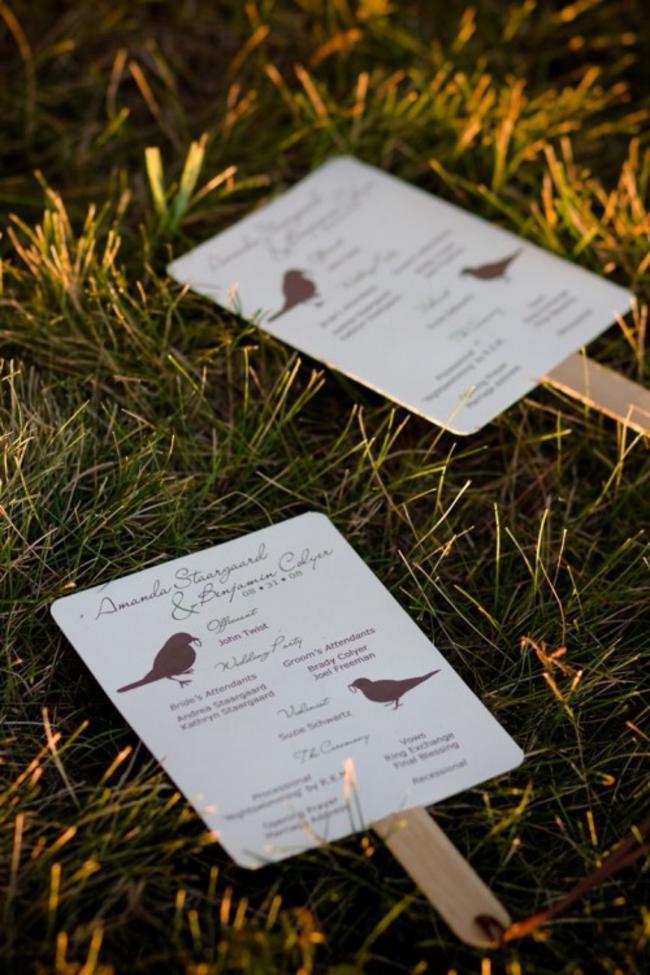 via Intimate Weddings blog
An idea similar to our "poster program" ~ using a window!
via Adore Wedding blog
Simple & quick to make ~ A Chalkboard Wedding Program
Ok ~ your turn! Share some of your favorite DIY wedding programs or even your own!!