The veil.
The veil is one of those wedding traditions that I was adamant to buck. Now first, let me just put it out there, that I am in NO way demeaning veils or brides that chose to wear one, I am just offering some insight into the tradition behind the veil, and some alternatives to wearing one, if you felt like I did … that the veil isn't for you!
Let's start with the actual history & tradition of the wedding veil:
Associated Content tells us:
The veil once served a purpose dating back to the ancient Greeks and Romans.

In the case of arranged marriages, the veil acted as a screen to block the bride's face from her husband-to-be. Prior to the lifting of the veil, the future married couple had never before seen each other's faces.

The custom of wearing a veil continued, although the meaning behind it changed with time into a role of modesty and obedience. From this, the veil developed into a symbol of chastity. Then it became the sign of submission of women.
When I decided to do things non-traditionally in my own wedding, I always took the time to find out the original tradition, and put some thought into if I felt a connection or had a belief in the tradition that the wedding element stood for. In the case of the veil, I felt no allegiance to the Romans or Greeks, or the idea of chastity, and I certainly did not agree with the sign of submission that veils once had.
So goodbye veil ~ hello veil alternatives!!!
My own hand-made floral hair piece (with some feathers!)
[via Live It Out Photo]
Simple floral hair clips
[via Make Believin on Etsy]
Lace bridal headbands
[via Dress Safari]
Beautiful veil alternative ~ unique lace headpiece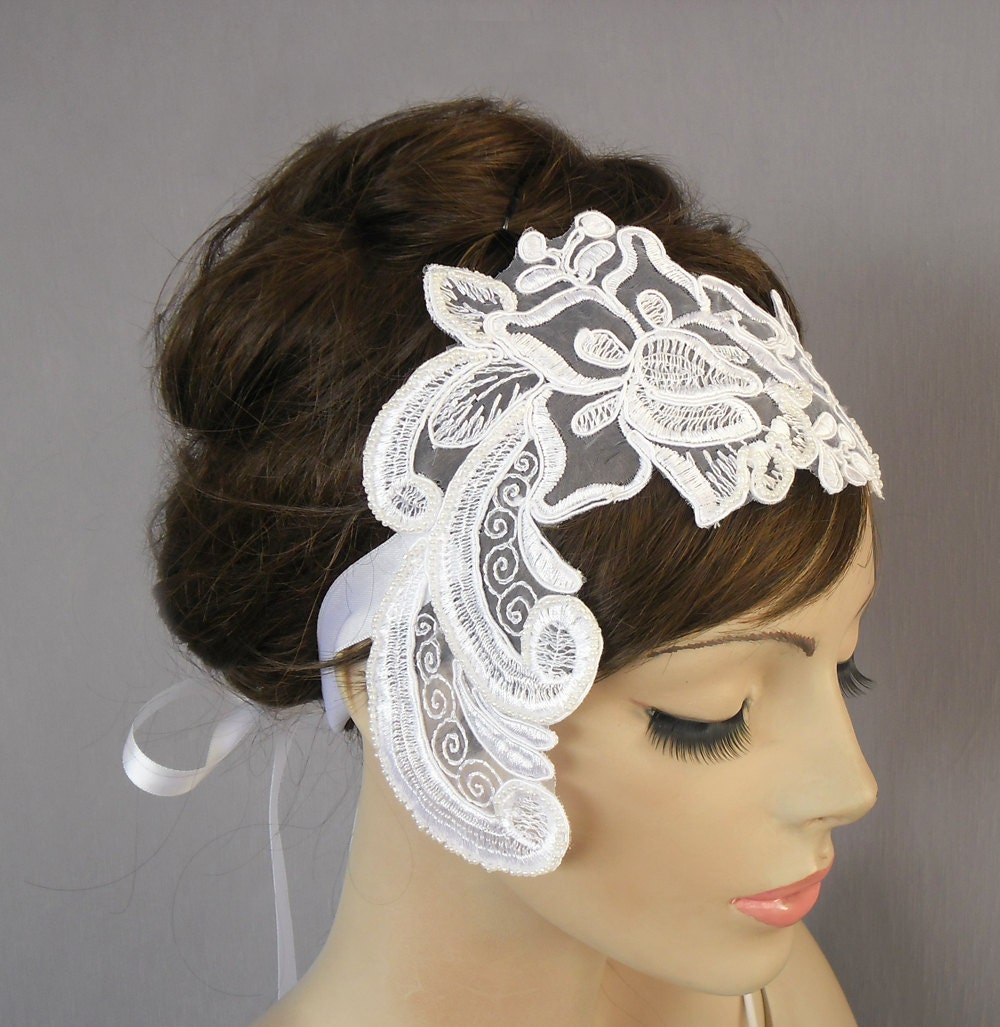 [via Mamma Mia Bridal on Etsy]
[via Twigs & Honey]
A heart hairpiece! Such a unique & simple veil alternative
[via Yes Bride]
…And finally, quite possibly the ULTIMATE resource for non-veil brides, check out all these amazing veil alternatives from Enchanted Atelier:
Let us know if you had a veil alternative (or are planning to) for your own wedding!