I love music.
Probably more than love. I am OBSESSED with music. So, it's no wonder that when I see people using music as a theme in their weddings, I want to break into a spontaneous dance party, on the spot.  Specifically, I am loving all the DIY wedding projects and decorations I have seen from sheet music!!!
So for some DIY wedding inspiration today ~ I thought I would share some awesome DIY projects that used sheet music. Enjoy!
Sheet Music Wreath
[via Ken Kienow Photography from Emily Porter's Wedding]
Sheet Music Paper Flowers (um. incredible)
[via My Girlish Whims blog – with a tutorial!!]
Sheet Music Heart Garland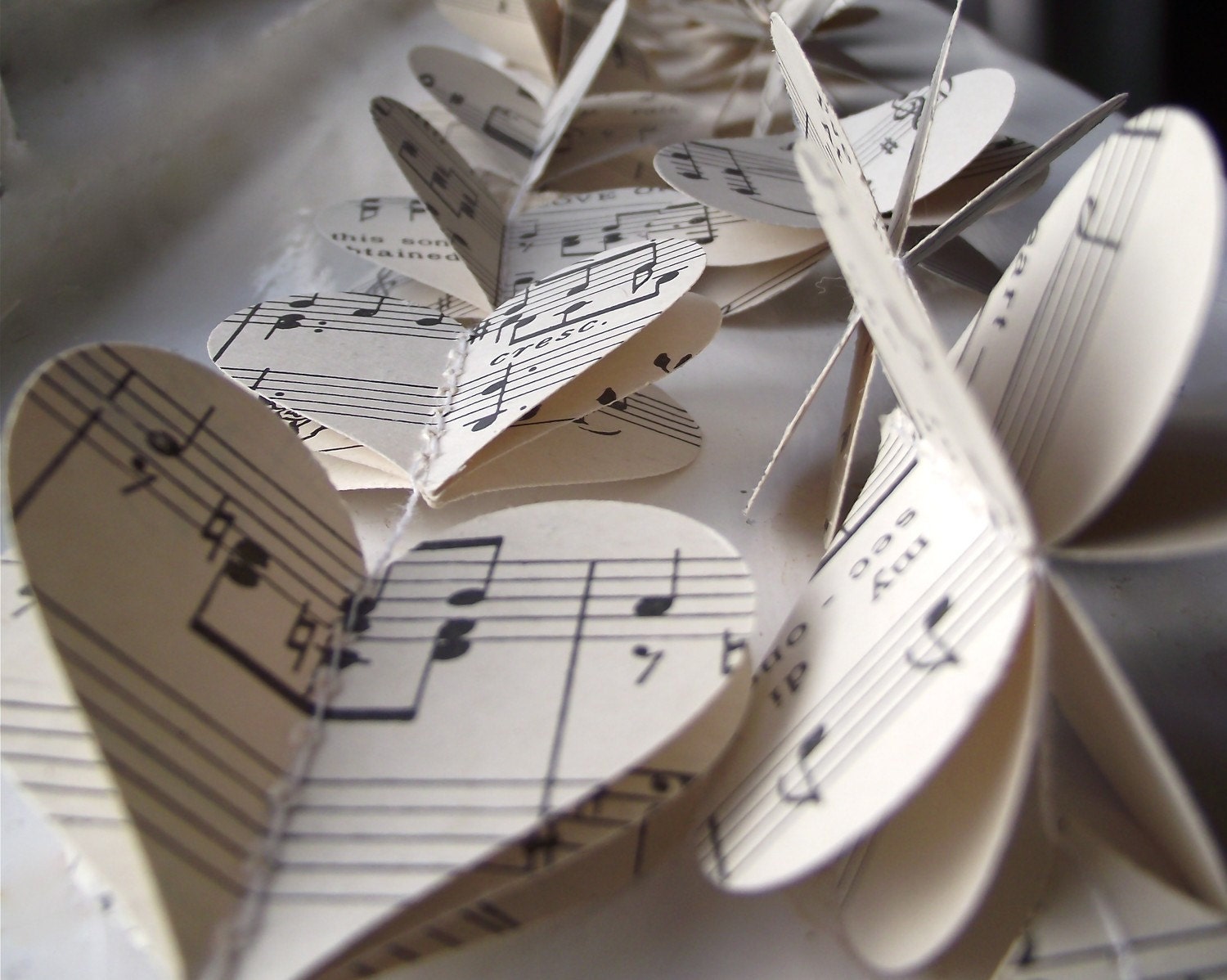 [via Maisy & Alice Etsy shop]
Sheet Music Envelope Liner
[via We Can Do It Girls ~ with tutorial!]
Sheet Music Gift Wrap
[by Stephen D via Country Living]
Sheet Music Flower
[via No Impact Bride blog ~ this blog has a TON more sheet music inspiration too!]
Also, we have a tutorial to make your own paper flowers from sheet music here!
Send in your sheet music projects from your own wedding!!