I LOVE when brides-to-be email me or Facebook message me and ask for a certain post to help them with their wedding planning. Today's winter wedding inspiration post came from my sister's friend Charlotte [hi Charlotte!] who is planning a winter wedding for next winter. She wants some winter wedding inspiration ~ without the Christmas influence. I was giddy over what I found and hope what I share today can help get her inspiration juices flowing.
I introduce to you:
Capitol Romance's Ultimate Winter Wedding Inspiration Guide ~ Part 1
 I decided when I started to brainstorm/collect pictures for this post, that I needed to do more than just post some pictures. So instead, I decided to break down different elements of a wedding [basically between style & design] and then end with some REAL Winter Weddings to get even more inspiration/ideas from. I found so much awesome winter wedding inspiration, that I ended up having too much for one post [IMO], so I will be breaking it out into 2. Here is Part 1:

Winter Wedding Style
Colors: Think romance for the overall style of your winter wedding. Colors in reds and whites, or a pale color palette with ivories and a pale blush pink, lilac purple, or wintery blue.
[via Norman Jean Roy for Vanity Fair]
[more from this vintage winter wedding on Pretty Chic Blog]
If the vintage reds or the pale colors aren't your style you could also use glitter or sparkling colors ~ especially in your shoes:
[Gold Glitter Pumps ~ Christian Louboutin, Green Glitter Heels ~ Kandee]
 Wedding Dress: The winter is the perfect time to take advantage of a more vintage-inspired dress with sleeves and lace! Check out some of my favorite wedding dresses with sleeves and lace.
[Aria Dress Style 196]                [Marchesa]                           [Brides.com Junko Yoshioka]

Or if sleeves aren't your thing – rock a strapless dress and add a bolero, stole, or sweater to make it winter-ized. Check out some of these brides that dares to dress for sub-zero temperatures, but still stayed glam [and for way more, head to Bridal Musing's collection]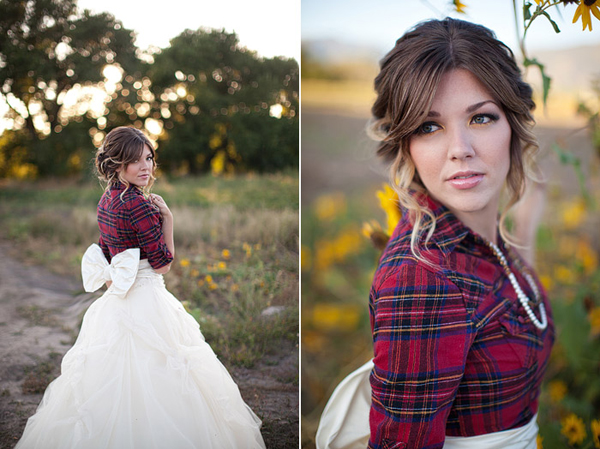 [via Ciara Richardson]
[Ashley & Quintin's Real Winter Wedding via Washingtonian Bride & Groom]
[via Ruffled blog]
OR, brave the elements and add those sparkles back in, but this time on your dress. I drool over this sparkling bodice on a Badgley Mischka Spring 2012 wedding gown, Ava:

And don't forget your bridesmaids' winter wedding style!! Dress them up in something shiny or let them rock the bolero/cardigan look too! Borrowed & Bleu has an entire round-up of winter wedding bridesmaids styles here.
Give them muffs [omg, do you remember muffs?! i totally had one of these when I was five!]
[via Love & Lavender blog]
[via Frosty Weddings]
WOW I really had to force myself to stop … but I hope you enjoyed what we got for you so far. If anyone reading wants more on one specific topic/style/etc, let me know! But for now, be sure to check back Thursday morning for Part 2 of this series. Part 2 of the Capitol Romance's Ultimate Guide to Winter Wedding Inspiration will focus on design – favors, details, centerpieces & more!
Ok, now I wish I had gotten married in the winter. I really think December/January/February don't get enough wedding love! Thanks for reading guys!!