Looking for the perfect, modern engagement or wedding gift? Well, Etsy seller AHeirloom, has you covered.
AHeirloom ~ Making it digital and heartwarming since 2010
A couple weekends ago, I attended my bestest friends' engagement party in Philadelphia, and I already knew what I had planned on getting them ~ the wood cutting board [also makes a great cheese plate/board] shaped like Pennsylvania. AHeirloom also carves a heart over your city of choice, and I also got my friends' wedding dte carved into the bottom left of the board.
My friends told me it was their favorite [and best] engagement present they received! SUCCESS!
I just wanted to mention [before I showcase some of the awesome states/products AHeirloom makes] that I really find it important to support local artists [including Etsy artists, even if they aren't local to you, they are small business owners] for your wedding. Besides all the cultural/societal ramifications of supporting local/small businesses, it really is the perfect way to get custom, PERSONALIZATION into your wedding. I have yet to meet an Etsy seller that didn't brighten my day with a personalized note, or thank you for buying their products. And I loved ALL the things I bought for my own wedding from Etsy sellers.
Ok, enough preaching for a Friday. Basically, go check out AHeirloom and if you need an engagement gift, gift for a bridal shower, or even a wedding gift ~ and you want something useful, creative AND personal, be sure to check out these awesome state shaped wood cutting boards!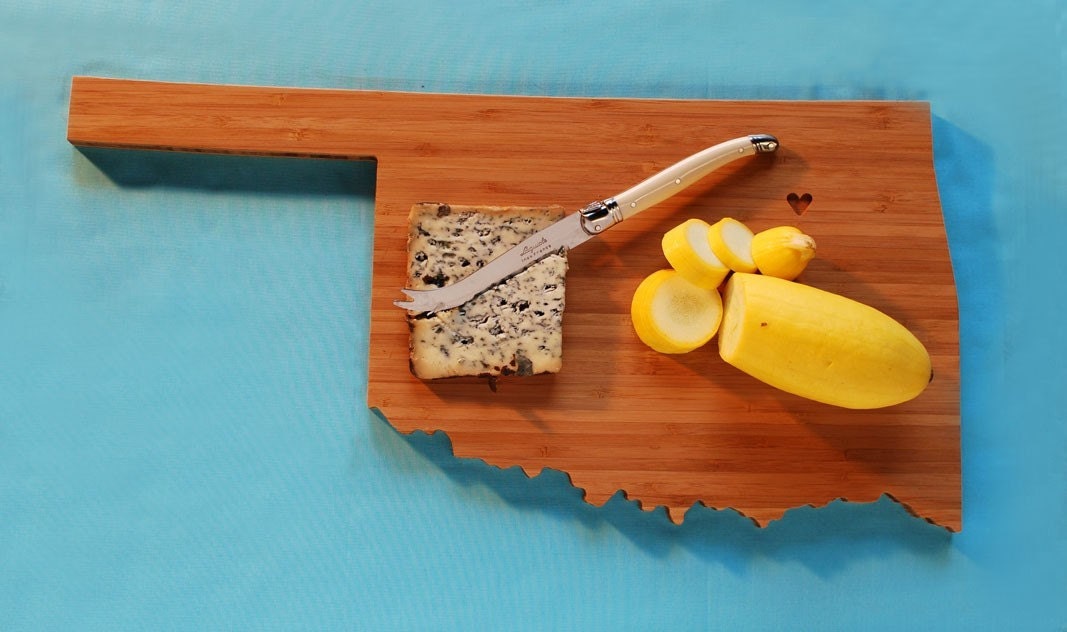 [Oklahoma State Wood Cutting Board]
In addition to US States, they also do some regional shapes AND some European country shaped cutting boards!!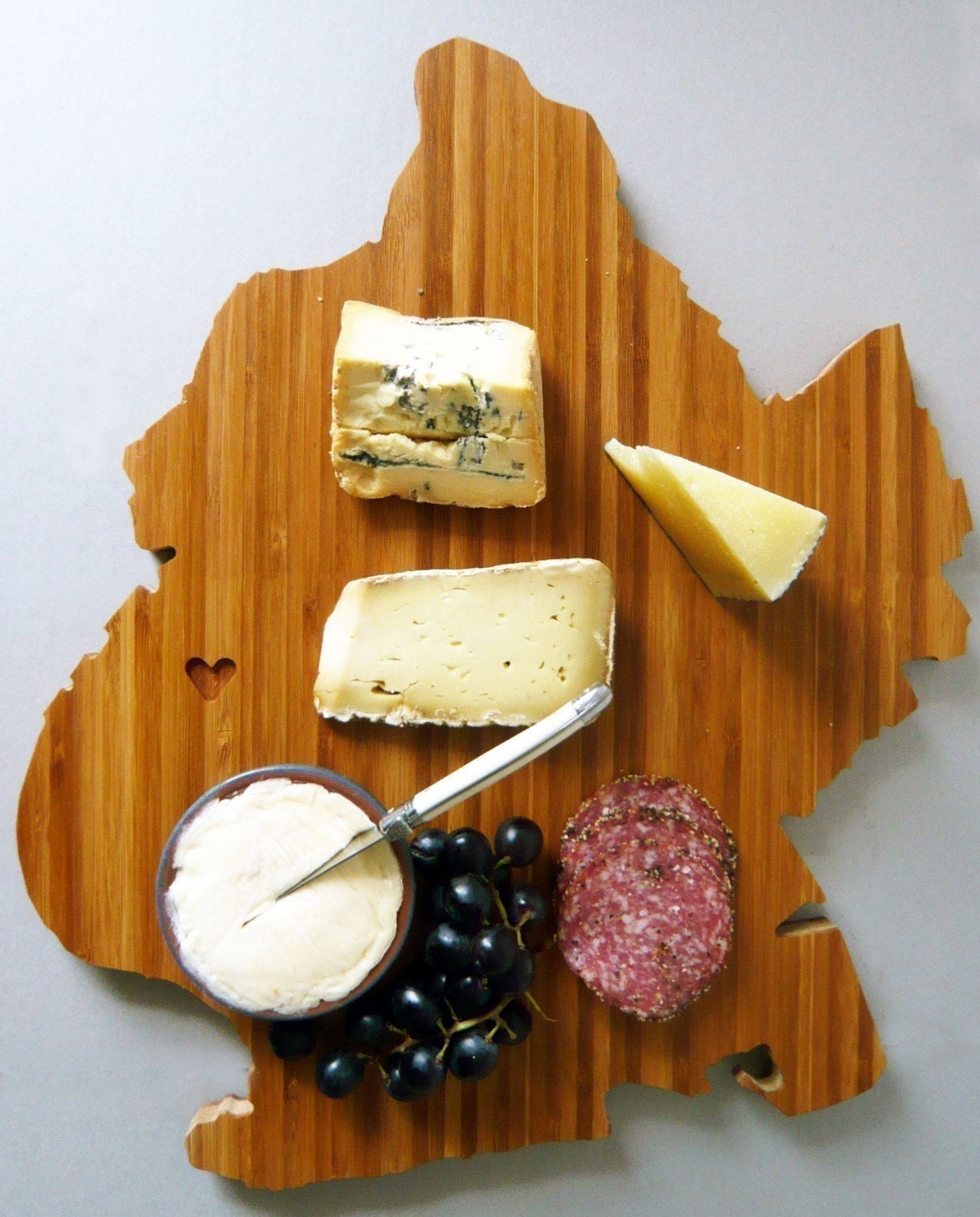 [Brooklyn Shaped Cutting Board]
Ok I couldn't resist … Hawaii cracks me up … so many little wood pieces!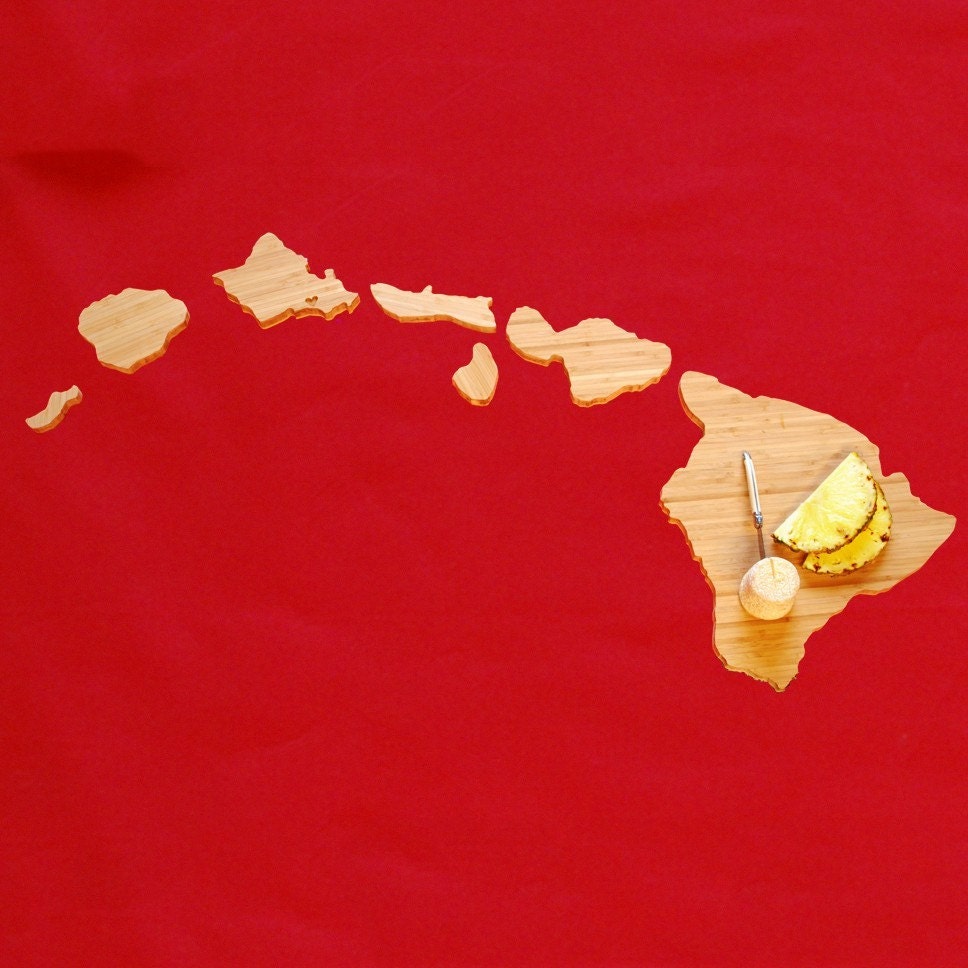 [Hawaii Shaped Wood Cutting Board]
A close-up of the heart carving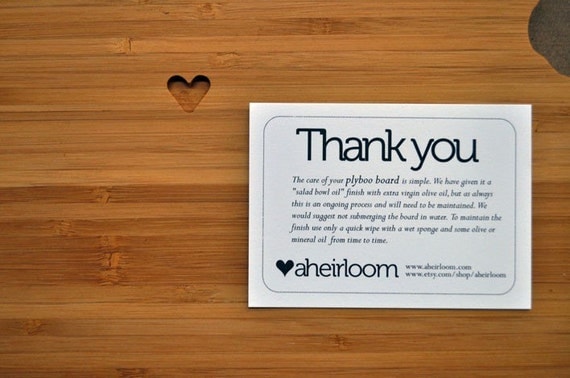 [AHeirloom Heart Carved into State Shaped Wood Cutting Board]
Let us know if you end up getting this as a gift for someone! You won't be sorry :) Have a great weekend everyone, we will be back Monday with some Halloween-inspired weddings & music!