Image: Capitol Romance Wedding Planner Download
We have a new wedding-planning guest blogger joining the blog today, Rebecca! Kelsey gets married in less than 2 weeks, so she will be retiring her bride-to-be crown (I hope she stays on as a newlywed guest blogger though … nudge nudge, hint hint). Rebecca wanted to share a little about herself for today, and the 3 things she's learned from her first few months of wedding planning. Take it away Rebecca!
The Three Things I Learned Early in My Wedding Planning Journey | By: Rebecca G.
I am so excited to be guest blogging for Capitol Romance!  CR was recommended to me very early in our wedding-planning process and it has already become my go-to resource for everything DC-wedding related.  It's so fun to get to share our wedding planning experience!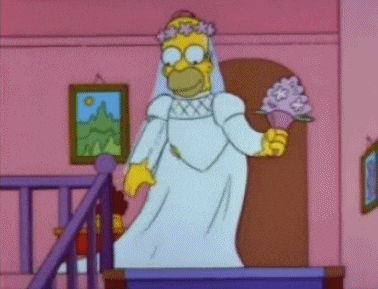 My name is Rebecca and I am a newly-engaged DC tour guide.  My fiancee and I have taken a somewhat less traditional route in our journey to happily-ever-after.  We basically skipped the surprise proposal/engagement ring-combo in lieu of secretly jumping into wedding planning when we were ready to make our forever love official.  We started telling people slowly (family and close friends first) and made the official announcement after we had already shot our engagement photo session!  While this path may not be for everyone, I believe that it made the first few months of our wedding planning a lot simpler by having only our closest people helping to weigh in with their opinions and ideas.
We're getting married in September 2017 and we have all the big stuff figured out (venue, food, booze, dancing – the stuff that was most important to us) but there are still so many decisions to make!  I'll be using my blog posts to share what we've learned and hopefully provide in a calming, pragmatic voice in the Industrial Wedding Complex insanity.
So what have I learned in our first few months of wedding planning?  Three very important things:
1. Sticker shock is real – No matter how modest your budget, no matter how low-key you aim to make your wedding, it will cost money.  Like, real, grown-up money.  Despite all the ladies' brunches I've been to where brides-to-be divulged what they were spending and all the blog posts I'd perused, I was still taken aback by what the wedding basics cost.  There are ways to stick to a budget (and you should!) but be prepared.
One of the best pieces of financial wedding advice I read was called the "Olive Garden Theory."  It's simple – if you were to take your closest family and friends to the Olive Garden to celebrate your nuptials, even with the unlimited breadsticks, soup, and salad, you'll spend about $50 for every guest to have an entree, dessert, and glass of wine.  This was an eye-opener for us – even keeping it simple and tossing out some of the more traditional elements that didn't fit us, finding a space and feeding people is going to cost some money.  Once you accept this fact, you can get to work on figuring out what works for you financially.
2. Know your priorities – ideally early in the process – When we first started planning, my fiancee and I sat down and figured out the three elements that most important to each of us for our wedding day.  This gave us a great baseline for what really mattered (and where to allocate our precious, limited money!)  After each venue visit or chat with a vendor, we went back to the list of the key elements.  It helped keep us focused, even when overwhelmed by wedding possibilities.
3. To thine own self to be true – By complete stroke of luck, I happened to read Amy Poehler's book, Yes, Please just a couple of months before we began wedding planning.  In it, Amy shares what should be the motto of every modern, awesome woman – "Good for her, not for me."  Although Amy isn't referring to weddings specifically here, it applies beautifully to the process.  Whether it's pushy vendors (which, run as fast as you can from that) or a well-intentioned friend, once you are engaged, everyone will want to share advice.  You will have so many wonderful people in your life who will want to make suggestions and share ideas and that's GREAT – but remember, what was good for one bride may not be good for you.  It's also easy to want to compare your wedding to every other wedding you've attended (or the ones you see in perfect Instagram posts or bridal magazine spreads) but when all is said and done, it's YOUR wedding day – you have to do what's right for you and your partner, not for anyone else.
So, this is where I am so far.  With 271 days to go, the excitement is growing but so is my to-do list!  Looking forward to sharing some of our craziness and joy with y'all!