It took me a bit, but I am FINALLY getting into the Holiday spirit. I always refuse to listen to Christmas music or watch Christmas movies until [at least] after Thanksgiving, but for some reason, I didn't have any desire to do anything Christmas related until … well, this morning.
But now that the Holidays have hit me square in face, I am ready to embrace it, and thought a nice DIY inspiration post on DIY Christmas Ornaments might be a good place to start.[For more DIY Wedding Inspiration & Ideas … click here!]

I am sure you all remember that I used DIY Christmas Ornaments as my favor for my own wedding – it was a perfect idea for a November wedding, with December just round the corner. They were great favors too because they were affordable, custom, AND useful. I've already had a bunch of my friends send me pictures of their Christmas trees this year, with our wedding favor ornament on it!!!! [Clearly, this makes me happy].
We bought Christmas Ornament Balls from Christmas Central, and then my friend Dorothy created the cute decal banner that we put on the ornaments using inkjet waterslide paper [think of a temporary tattoo]. They said "Bree & Andy" with the Date, Washington, DC and a cute little icon of the White House, we ended the strip with a hot glued bow!
The waterslide decal paper wasn't nearly as easy to work with as we had seen in online tutorials – so I hope this DIY Wedding Inspiration post will help others that might be looking to do a Christmas Ornament as their wedding favor!
 A Christmas Ornament Wedding Favor using the wedding invite cut up inside a clear ornament ball
[via Just Call Me HaHa blog]
A DIY Picture Ornament using favor tins!
[via Intimate Weddings]
Adorable Custom Ornament Favors using Light Bulbs!
[via A Subtle Revelry]
A DIY Christmas Ornament Wedding Favor Option using ceramics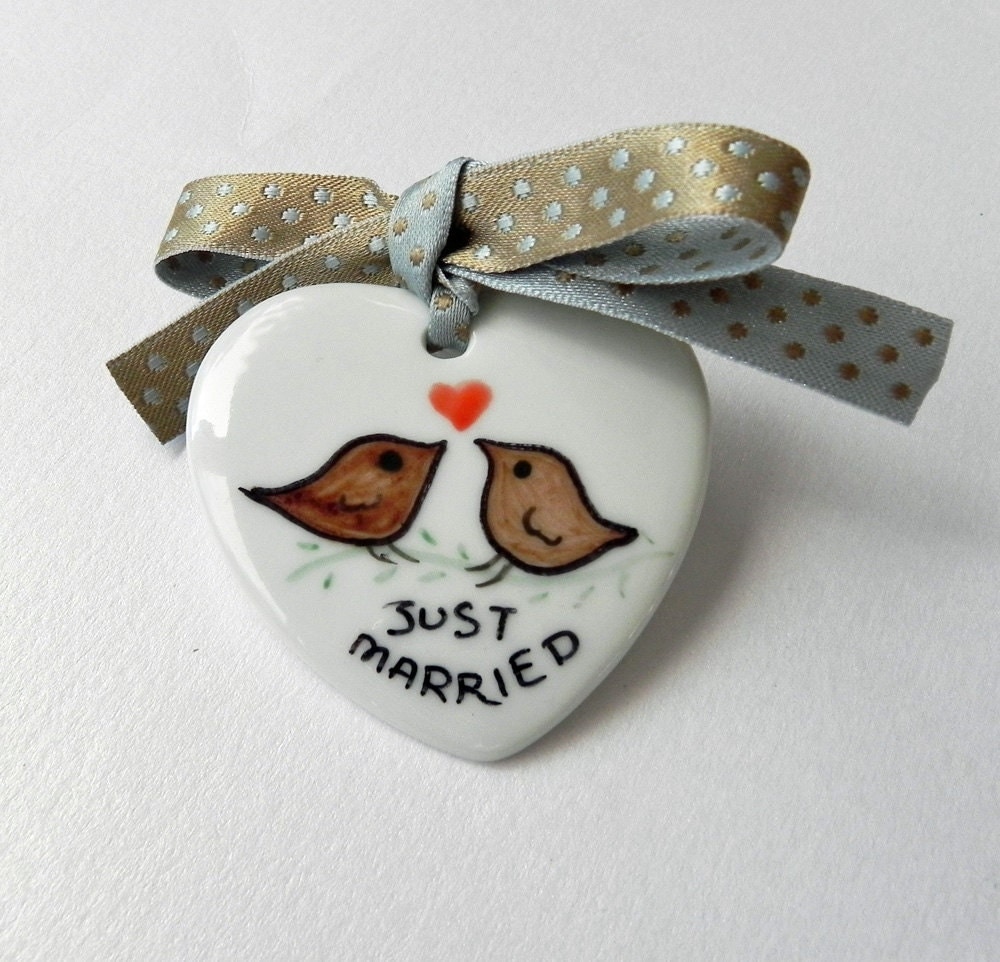 [via Etsy]
And finally, DIY Tree Ornaments using book pages!
[via The Sweetest Occasion]