Friends, a few announcements for today:
*First* – I will be out of commission from today until Monday evening, as I am in Chicago with my husband celebrating my 1-year wedding anniversary! Yay!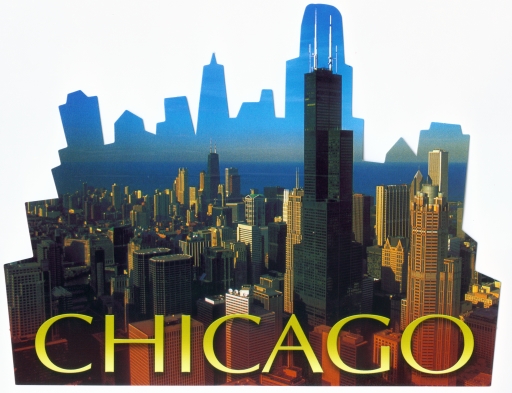 [via Chicago Postcard Museum]
*Second* – Even  though I will be "out of commission" [ie. not answering emails, not being too active on social media] I will still have some pre-scheduled light posts, mainly hi-lighting a look back on my own wedding on November, 13th of last year :) !
*Third* – We will be on the Borrowed Event's blog, for their "Borrowed Bio" post TODAY! ~ so please, go get to know me a bit better and leave some love if you want. Also, if you aren't yet, PLEASE become a fan of Borrowed Event on Facebook. If you are looking for a wedding expo to attend next spring, Borrowed is the one you will want to attend.
*Fourth* – Don't forget that the Harry Potter Hair Fascinator Giveaway ends TODAY at midnight! ~ Today will be your last chance to enter, comment on the post, and Fan us on Facebook, for your chance to win the $115 silk hairpiece from the shoot, by Zazzaretti Bridal.
Have a fabulous weekend and a Happy Veteran's Day to all those that have served our country!
xo, Bree