Happy Friday everyone!!!
As we anxiously wait for our second edition of Real Capitol Weddings, I bring you some wedding and love inspiration from my favoritest of books.
For those that know me, I am a HUGE Harry Potter fan (that is more than likely an understatement). I could go on and on about the amazingness of these books, but instead I will show you some others who used Harry to inspire them!
And if you want more ~ be sure to check out the Harry Potter Wedding Styled Shoot I collaborated on [featured on Green Wedding Shoes here] ~ it's the perfect way to add some Harry Potter into your wedding!
Seven Potter books for seven Harry Potter bridesmaids
Need some invitation color inspiration? What about from the Deathly Hallows?

Potion Fun? Who else thinks of Snape's protection down the trap door here??

Harry Potter cake anyone?
These next three pics from Geoff White Photography have made my life, from this ultimate Harry Potter themed Wedding:

I pretty much want to be the creator (NoFussFabulous) of these Harry Potter party items:

How about a Personalized Hogwarts Acceptance letter for some Harry Potter wedding invitations inspiration?
[via Legendary Letters]
These are for a HP premiere party … but omg the Marauder's Map!? I need to get married again … ASAP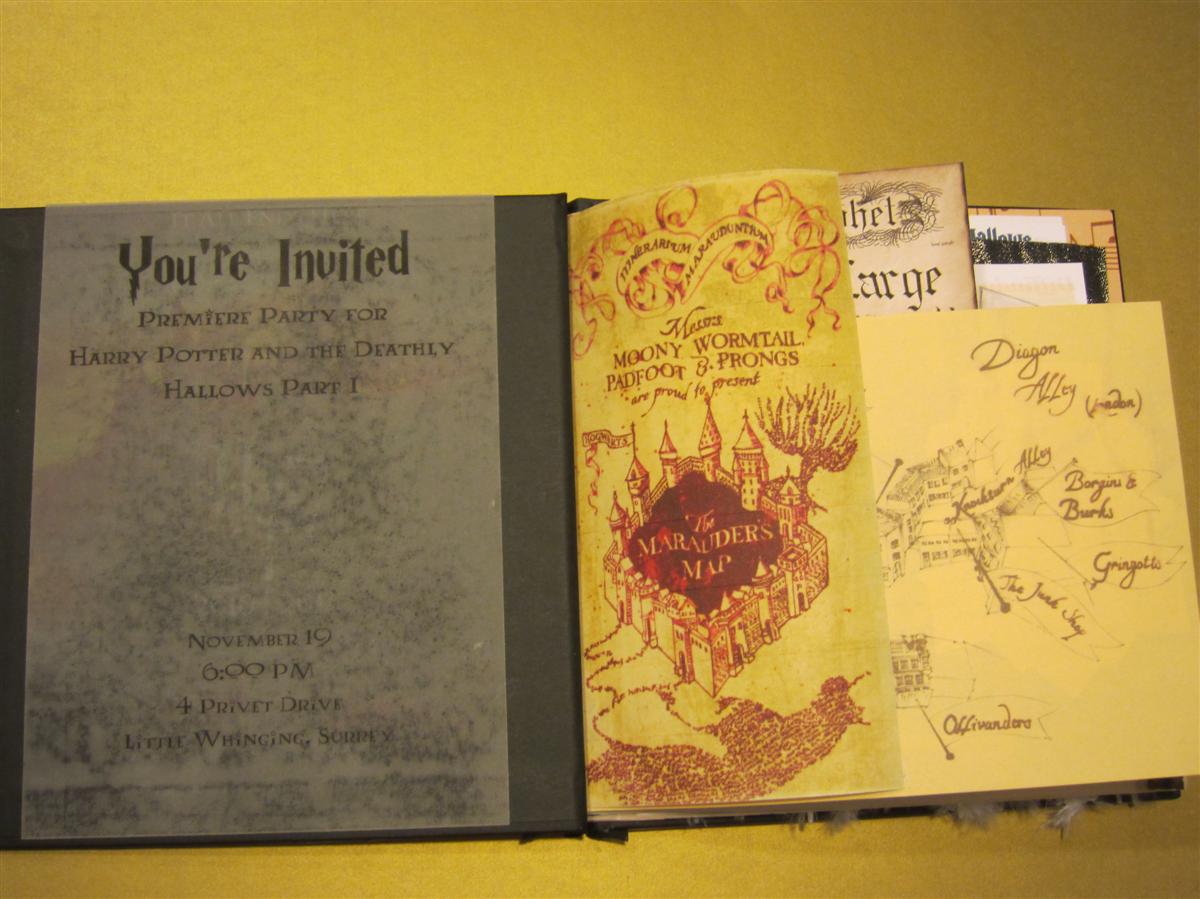 Need a bridesmaid dress in red?
Happy Friday everyone! Stay tuned for an equally magical Real Capitol Wedding with Maggie & Ian at the Mansion on O St!